Technology is growing day by day, including creators who are increasingly using technology to entertain people.
One of them is Vtuber or Virtual Youtuber. The name "Vtuber" has skyrocketed lately, especially after the debut of Kobo Kanaeru from Hololive Indonesia who brought a new atmosphere to the world of Vtuber. So, what is Vtuber?
What is Vtuber?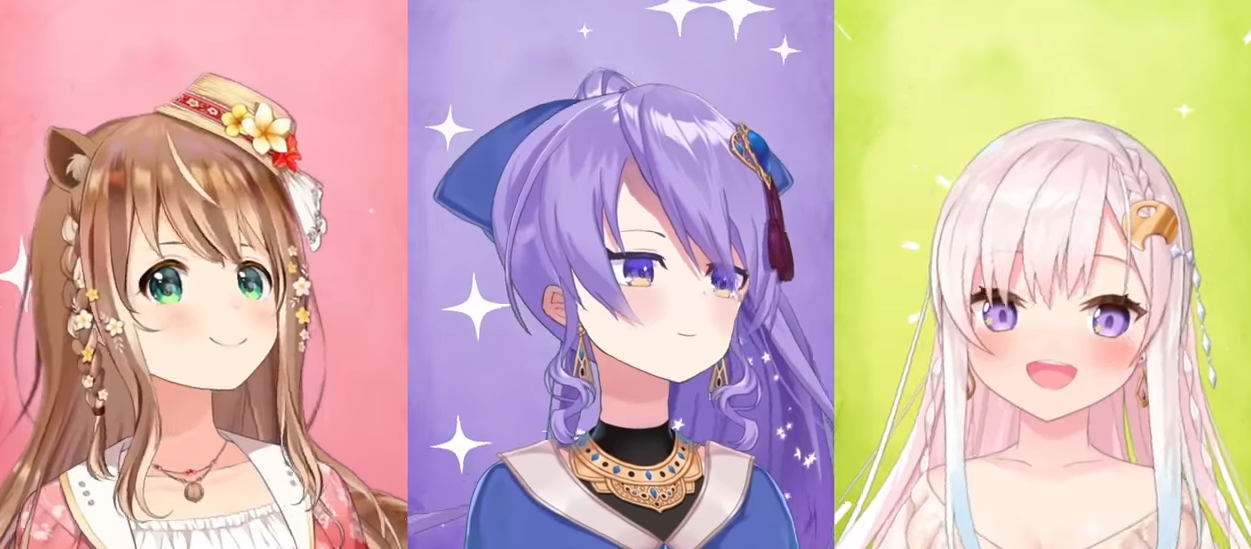 Vtuber itself is an abbreviation of Virtual Youtuber or Youtuber Maya. Becoming a Virtual Youtuber is a new way of creating content on the Youtube video sharing platform that uses virtual reality technology in its content creation. So, what makes them different from Youtubers in general?
The obvious difference, of course, is that a Virtual Youtuber uses 2D or 3D avatars in presenting their content. Even so, a Virtual Youtuber is generally played by a real human, however, it is also possible to be played by artificial intelligence.
Content uploaded by a Virtual Youtuber is generally not much different from a Youtuber, for example playing games, vlogging, covering again or others.
Virtual Youtuber History
Launching from journalotaku.com, Virtual Youtuber started with the debut of Kizuna AI in 2016. However, in 2011 Ami Yamato introduced this concept first. But what started to make virtual characters into content on a regular basis is still AI. Starting from here, the term and trend of Virtual Youtuber is increasingly spreading, including to Indonesia.
In Indonesia, Cerita Tessa is the person who started this trend. Based on her youtube channel, Tessa made her debut on February 26, 2018. After that, many Virtual Youtubers appeared.
Like Ipo Chan who debuted on June 6 2018 and of course Maya Putri who made her debut on August 20 2018. Apart from them, there are actually many virtual creators who started this trend.
Here's a brief introduction to some of the pioneers of the Virtual Youtuber trend
1. Kizuna AI
Kizuna AI is a content creator who introduced the term VTuber. In addition to its interesting content, it also has a two-dimensional character concept that has successfully captured the hearts of millions of fans around the world.
As Kizuna AI became popular, his fans volunteered to help by adding translations into English and other languages which helped Kizuna AI to become more widely known.
For his popularity, Kizuna Ai got the attention of the Japanese government. AI was appointed as a tourism ambassador by the government to introduce Japanese culture.
2. Cerita Tessa
Tessa in the Cerita Tessa's Channel, is one of the first Vtubers in Indonesia to participate in popularizing this Virtual Youtuber trend. Tessa has a story concept as a high school student who is friendly, cheerful and likes to tell stories. Tessa usually creates vlogging content on her YouTube channel.
3. Maya Putri
Maya Putri is a Vtuber who contributes quite a lot to the development of Virtual Youtubers in Indonesia. He became the most popular Virtual Youtuber in Indonesia at that time.
Maya Putri is a VTuber who was born with the support of Shinta VR, a company engaged in Virtual Reality. His name has become increasingly known since he was present to hold a mini concert at the 2018 C3AFAID Japanese pop culture convention.
He also briefly held a live broadcast at his birthday event on November 11, 2018, where in that broadcast he was watched by around 1300 people, the number was indeed fantastic at that time.
The majority of Maya Putri's audience at that time was still dominated by Indonesians, but there were some viewers from abroad who were even willing to donate through Super Chat.
Apart from the three of them, there are actually many creators that we want to talk about. However, due to limited time and later this article will also be longer, so we only write 3 of them.